Mood: Very good
Listening to: The AH crew play Minecraft.
So yeah. We've celebrated Norway's Constitution Day, also called National Day. And hubby's birthday.. on May 17th.
It was a very quiet day. Like, almost, always we didn't do anything. I say almost because normally we do nothing. Eat and watch TV, that's about it. But it's good food. I can remember we being out of town twice on the 17th. Once when we visited my parents and another time when we ran out of town for hubby's 50th birthday, two years ago.
But yeah. We grilled pork chops, had tomato and onion salad, regular salad and hasselback potatoes.
And I made a Daim ice cream cake. It's sooo good. I've never made it before, and I was pleased to see that I can actually make cakes. I made an almond meringue bottom, which I've made once before and it didn't go too well, and the ice cream.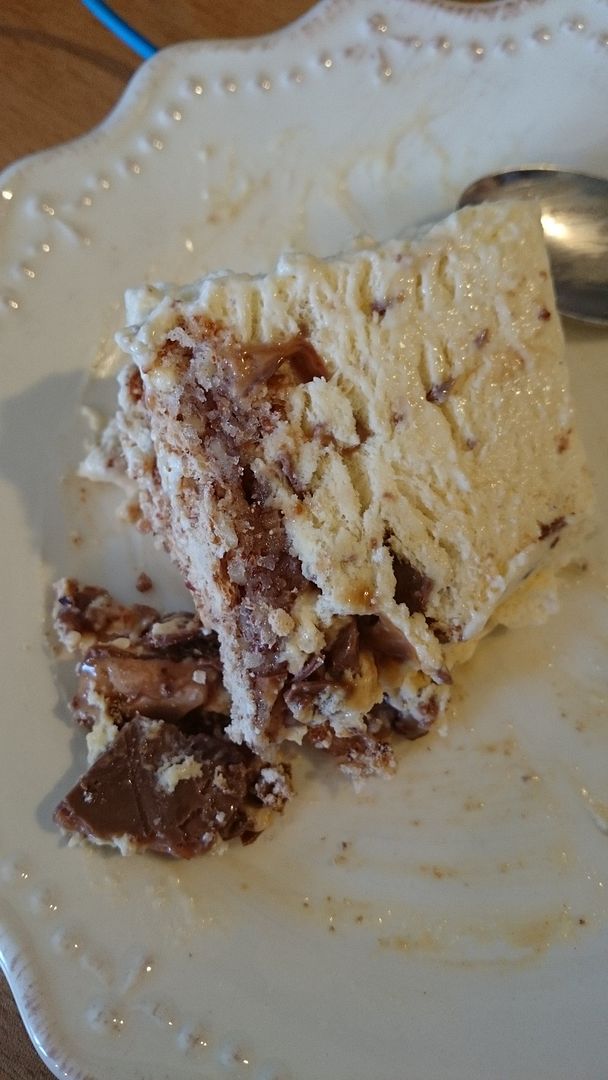 It was really good. Take my word for it.
Other than that it's not really anything new going on. Except for I've been playing a lot of Minecraft lately. The world I made has no abandoned mine shafts, no spawners, hardly any spiders and it's just hills and grass. I've been walking about a lot too, but I can't find anything. I've been digging and I can't find shit. Well, I find iron and diamonds and stuff.. it's annoying!!! I want to find stuff!!! I need string!
Gah, this was a poor entry. Sorry about that.
I'll try to have some things happen to me before the next one.
Be good to yourself, and each other.
Lene