Mood: I'm good.. just really, really hot.
Listening to: Youtube. I've got Most Haunted on. It's quite entertaining in a "wow, they can really peddle horseshit" type way…
So, it's been a week since my nightly visit. I haven't turned into a vampire yet, not have I turned into Spiderman..since I was bitten by one a few years ago… A spider.. not Spiderman… But I wasn't bitten by a bat either. I also read in the news that I'm not the only one having visitors. In the middle of Norway someone heard calls from the attic, went up and found a bat in a plastic bag. It looked totally different from the one I found. It had a lot less hair than mine.. and it wasn't as cute.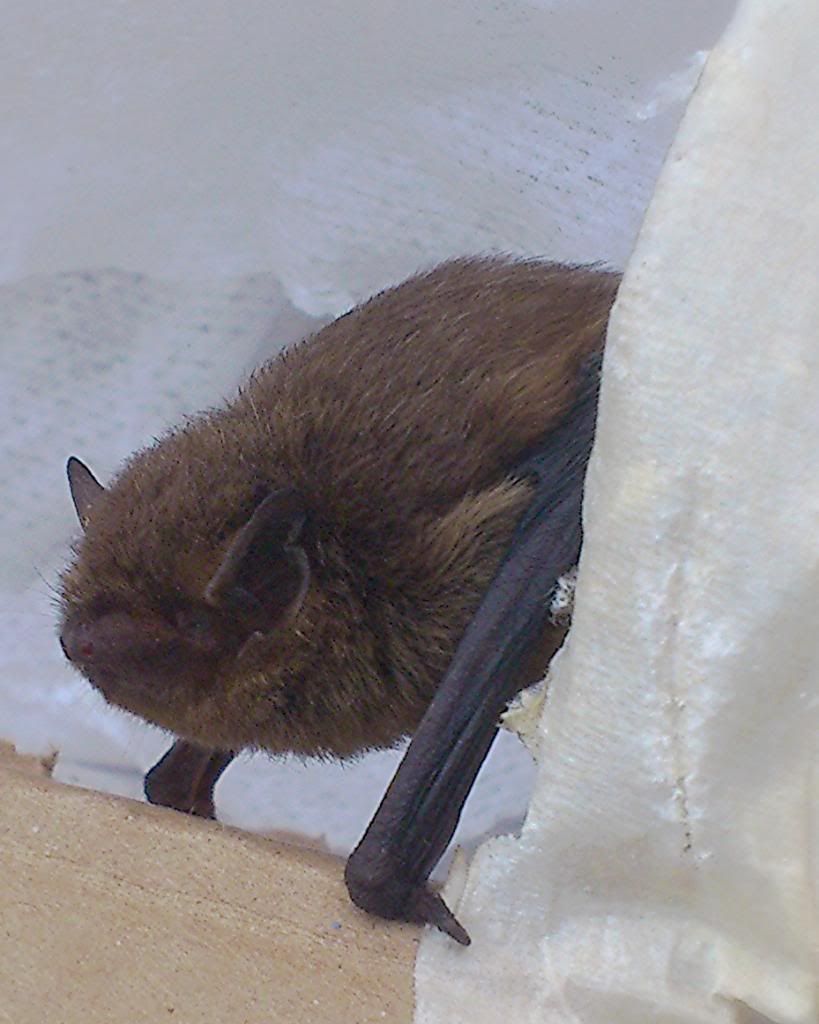 mine…
It also said in the article that it was no big deal to have bats in the house, that whatever droppings there were could be vacuumed away or brushed up.
I can't even find anything about people getting infections of the airways from bat droppings in Norway. I know some people would worry about that. I guess the most important part is to let the authorities know.. or the Norwegian Zoology people.
They did end up calling me.. but I had already let the wee one go. I think I'll make a bat hotel, just to keep the away from the house. I'll have Jan help me.
Other than that no new news. Except for Prince William and the Duchess of Cambridge Kate Middleton had a baby boy yesterday. Congratulations!
Be utterly excellent to each other!
Lene