Who am I kidding.. I don't have any norwegian "fans"…
Mood: Great
Listening to: Something on TV… hang on..  Matthew Morrison – Summer Rain *head poppings*
So.. As some of you might have heard… I've been doing some renovations here at home. Both livingroom and kitchen..
I haven't posted any pictures of it because I've wanted to keep it a secret from my mother and father. Luckily I managed to keep it a secret till my birthday…well, my dad came to visit me on his way to Sweden on his holidays.. and he was stunned, I think… But I threatened him to stay quiet, and he said he would.. and he was.
So… on August 9th my mum came to visit… and she was blown away… to put it mildly XD
I was chaffed to bits. So this means I can finally post the pictures I've taken of my new livingroom and kitchen..
Enjoy.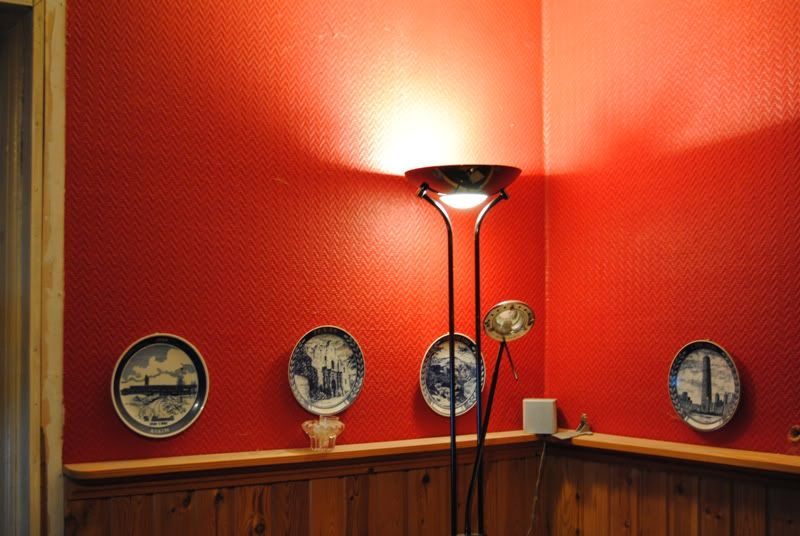 Yeah… red walls with breastpanels… kinda dated…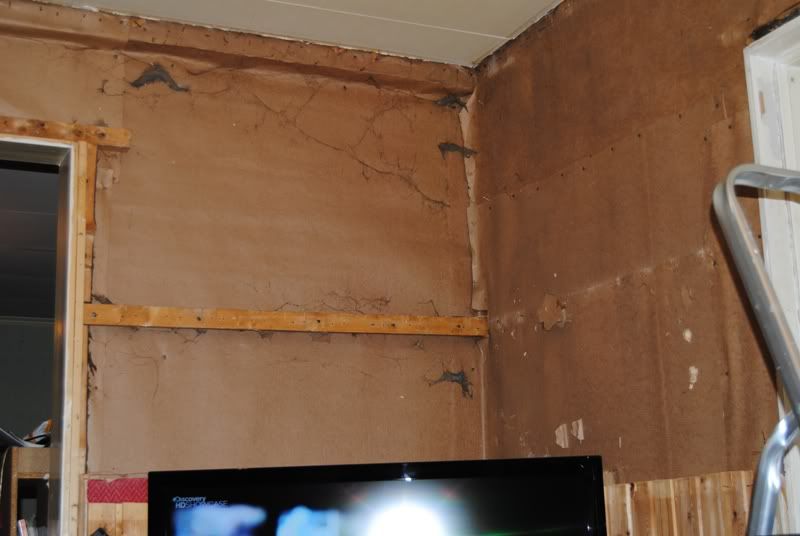 Irch… the thought of all those bugs in the walls gave me the willies while we were ripping the walls down.. but it was surprisingly freeing to do so… hehehe…
TADAAAAAAAAAAAAAN~~~
I love love LOVE the new livingroom.. I am so enjoying spending time here now.
And then we come to the kicthen.
I've been doing alot of soul searching to figure out why I picked this hideous colour for my cabinet doors…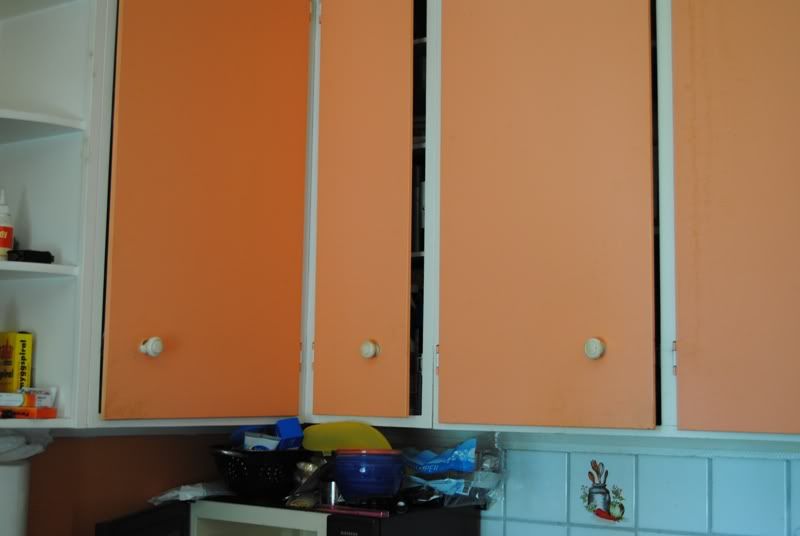 I think it's because it's the same colour my mother had in her "sunshine room". I loved that colour in that room and I think I needed something to help me with the transition of moving from home to a new place.
And the fact that Jan let me do it… what a guy.. <3
Same problem here with the bugs in the walls…
Also found out why the hell we have so many mice in the winter… it's like a freeway in those walls… or were… but we stuffed it all full of isolation now… hopefully that'll keep them out till next summer when we're going to tackle the veranda.. maybe… and then we can put up mouse fences along the underside of the outside walls…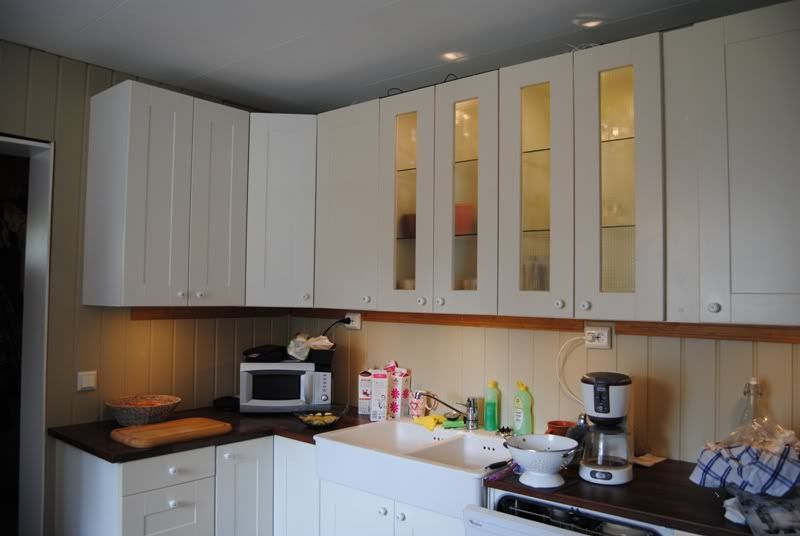 TADAAAAAAAAAAAAAAAAAAAAAN~~~~~
I LOVE THIS KITCHEN!!!! OMG!! Not in my wildest dreams could I have imagined THIS!
There are still some things left to do.. but as long as I have a fully functional kitchen that I LOVE!!!! I don't care if the boards along the ceiling and floor aren't put in yet.

We've moved everything around, really. The fridge used to be on the other side of the room.. right about where I was standing to take the picture. There we have a mini freezer now.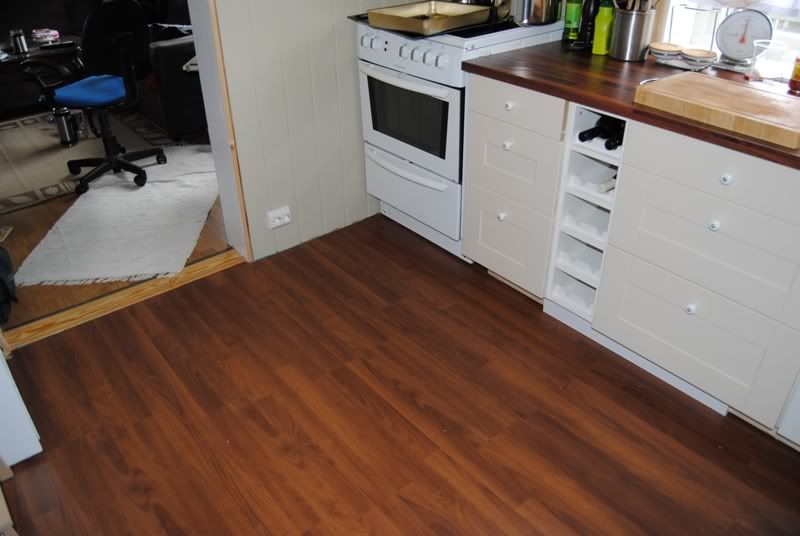 I got new floors too.. in both the kitchen and livingroom. So much easier to clean up off these puppies than the manky old lenolium that used to be there… Only problem is that… everything shines up at you if you spill something.. like crumbs and stuff…
*Squeeee*